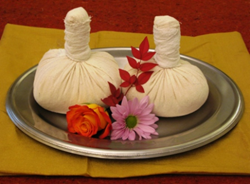 Los Angeles, California (PRWEB) March 07, 2014
The California College of Ayurveda is pleased to introduce the Ayurvedic Health Practitioner Interns 2014. Interns have completed their academic studies and are now working under the supervision of an experienced clinical instructors. The talented group of interns comes from throughout the United States and Canada. For more information, please visit http://www.EscuelaAyurveda.com
The Ayurvedic Health Practitioner (AHP) interns work on supporting their patients to adopt a healthy lifestyle that is in harmony with their constitution. When a patient sees an Ayurvedic Health Practitioner, they will learn your constitution as well as the nature of any imbalances. They will also receive support to adjust your diet and lifestyle accordingly and to normalize your digestion and elimination. As part of the program, an intern can include ayurvedic herbal medicines, aromatherapy, color therapy, sound and mantra, and Ayurvedic Yoga Therapy. This is is the best of preventative health care! If a persons has a specifc condition and is looking for clinical management through Ayurvedic Medicine, they should consider having a consultation with an Clinical Ayurvedic Specialist intern or graduate.
Interview with Prabha from Southern California
1) What inspired you to study Ayurvedic Medicine?
I always wanted to find out more about natural ways of keeping myself and my family healthy instead of depending only on traditional allopathic medicine. In Ayurveda I found that way. Ayurveda is a natural ancient medicine practiced in India for over 5000 years. It makes use of spices, condiments and herbs in everyday cooking. If these ingredients are used in proper proportions and in proper combinations with food, health can be maintained properly. Ayurveda brings a perfect balance between body, mind, spirit and the environment and helps achieve balanced health.
2)